Rick Pinheiro is the current Owner & Broker of Record for
Pinheiro Realty Brokerage in London Ontario. The brokerage was originally founded by his father , Joe Pinheiro, in 1979 and Rick's exposure to the Real Estate Industry would start at a very young age. When the brokerage first opened at 696 Hamilton Road in London, the building had been completely renovated and included office space on the main floor and a large apartment for his family on the second floor.
In the early years, Rick's office experience would beg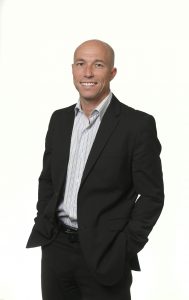 in with discovering office tools and making friends with everyone who came through the building. His experience would later progress to cleaning the office and helping with advertising and marketing. At one time, Rick could even be found dressing up and giving out balloons at the Pinheiro Realty booth at the local Western Fair. His early office experience continued, learning about a variety of Business related topics that included everything from typing up offers to the game changing introduction of computers and the internet.
Rick's passion for Business was evident at an early age and continued to develop throughout the years. He spent  7 years in Hotel and Restaurant management, followed by 4 years in leadership roles in IT call centres.
In 2001, along with two of his co-workers, Rick launched PrimeWeb, a Computer and Website Support company that continues to be in existence today and supports the Brokerage on a daily basis. It was his expectation at the time that computers and the internet would change civilization forever and play an important role in every business and especially in Real Estate. Knowing how quickly things were changing, he wanted to
ensure he was always on the pulse of technology and the best way to do so, was to be directly involved in the industry.
In 2006, Rick followed a lifetime desire to get his Real Estate License. This is where a lifetime of respect and appreciation for this important industry would begin to be discovered.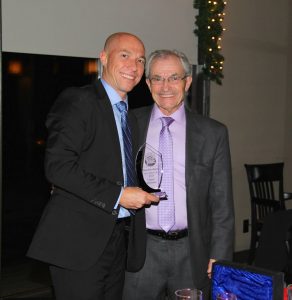 With many years of sales experience, his infectious charism along with a passion to help people and a drive for business made Real Estate a perfect fit for him. It wasn't long  before Rick was competing with some of the office's top agents and eventually in 2014 he received The Pinheiro Realty – Top Sales Agent Award. Throughout the years Rick has worked along side of his father learning the craft of Real Estate while also helping to manage the development and growth of the brokerage.
As the new Owner and Broker of Record of Pinheiro Realty, Rick Pinheiro and his many years of experience are continuing to shine while providing the leadership and dedication needed to guide his team of agents through their own successful careers. Honesty, Integrity and Service are the pillars that his fathers family business was founded on and Rick is focused and dedicated to keeping those reputable business ethics in tack. With his long list of Real Estate experience throughout the years from Residential and Income Properties Sales to Commercial Building and Business Sales.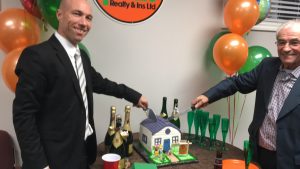 A variety of education and a wealth of experience has provided
Rick with strong market presence in the East and South ends of the city, while also working with clients from numerous other neighbourhoods throughout London, and out of town from St.Thomas to West Lorne. His relationships with his clients go far beyond the average services of a Real Estate agent and its a guarantee that he will always provide honest and relevant advice while raising the bar for agents across the Real Estate Industry.
Even though a lifetime of business influence has played a giant role in Rick's life throughout the years, its his love and dedication to his family that is the driving force of accomplishments.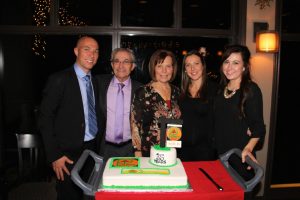 Married with two children, Rick is a loyal and dedicated father and husband with deep rooted morals and beliefs that place his family above all else. Rick has also always been involved in community, youth and church groups. While growing up in The Hamilton Road area he has also developed a desire to improve and revitalize the neighbourhood.
Today Rick is in his 3 term as President of The Hamilton Road Business Association and he is currently on a task force dedicated to the development of a Community Improvement Plan for neighbourhood. As a loyal community leader,  a dedicated family man and a motivated Business owner, Rick is the professional Real Estate agent you can count on and the personal friend you can trust.
"I love the Business and I love helping people"
Rick Pinheiro