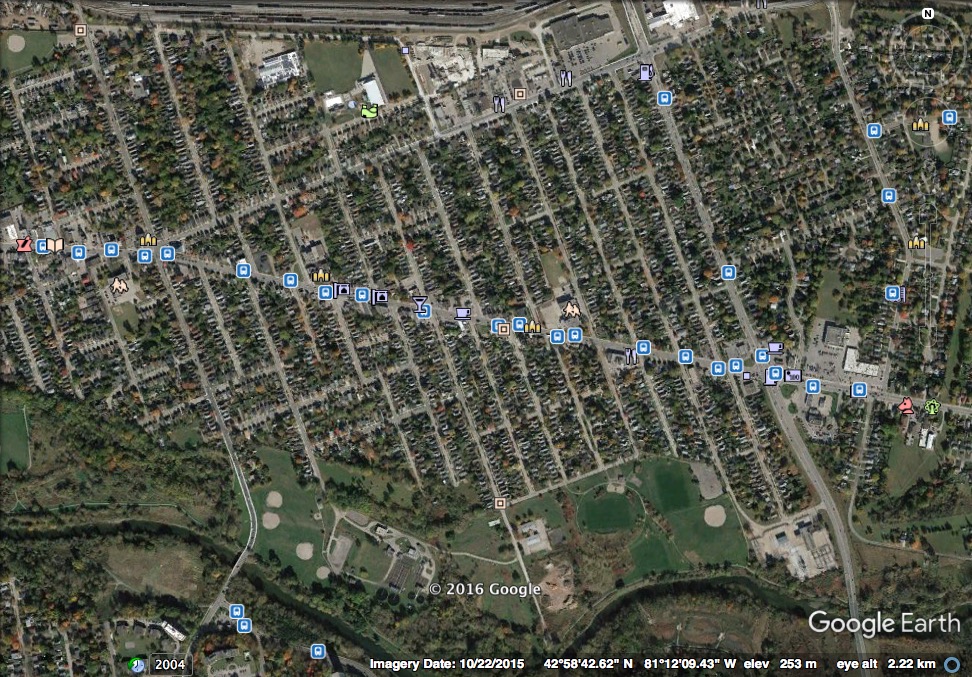 Located on the East side of London from Adelaide to Highbury Ave. Known as the London Corridor from the 401 to Downtown.
Its a historic community that dates back to the early 1860's. The south side of the community is loaded with park space running along the Thames River and the North Side is just a walk away from The Western fair District.
TYPES OF PROPERTIES:Single Family residences with a mix of commercial buildings along Hamilton Road. A variety of properties with and without garages from Bungalows and 2-Storey Homes to Multi-Family and Commercial buildings.
COMMUNITY NEWS:  Home of the Hamilton Road Tree Trunk Tour that features over 21 wood carvings throughout the community. This Neighbourhood was was also recently approved  by the City of London to have a Community Improvement Plan (CIP) developed over the next few years. Also a Business Improvement Area (BIA) proposal is also in the development stages and being spearheaded by the Hamilton Road Area Business Association. These two initiatives will work hand in hand to revitalize and maintain a vibrant and progressive community.
AVERAGE PROPERTY PRICES: 
Single Family Residences
2-3 Bedroom – Bungalow, Ranch, 1.5 Storey: $100,000-$180,000
2-3 Bedroom Two-Storey: $130,000 – $225,000
Commercial Buildings
2-4 Unit Commercial Buildings – $200,000-$500,000 (Lease rates avg. $3-8/sqft)
2-4 Unit Multi Family Homes – $140,000 – $ 300,000
SCHOOLS
Holy Cross Separate School – 3.2                   

Catholic
18 Elm St
London, ON N5Z2K2
Phone Number: 519-675-4412
Ealing Public School – 3.6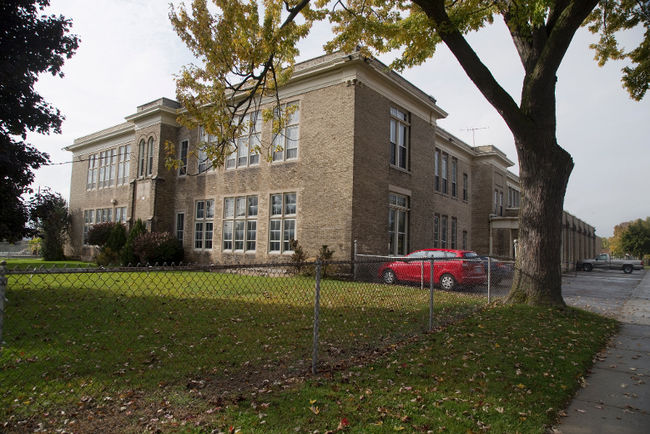 840 Hamilton Road,
London, Ontario, N5Z 1V5
Telephone: 519-452-8150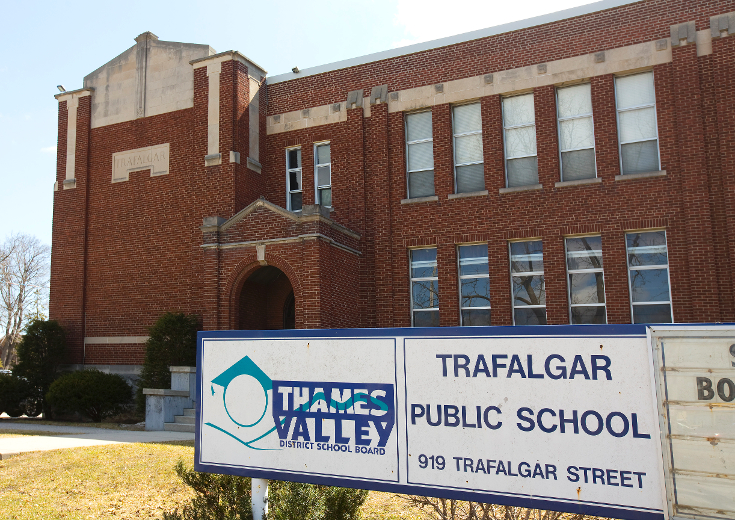 Trafalgar Public School
Public
919 Trafalgar St
London, ON N5Z1G3
Phone Number: 519-452-8610
*Ratings are courtesy of http://ontario.compareschoolrankings.org/
CHURCHES
PARKS & RECREATION
Vauxhall Park                                St. Julien Park                           Silverwoods Park
Click here for a Map of the Parks 
AMENITIES –  A variety of cultural Businesses, boutique shops, Grocery Stores and Banks. Know for its restaurants and embrace of culture throughout the neighbourhood. Schools, Churches and Community services are readily available throughout the area along with numerous parks and bike paths.
DEMOGRAPHICS:
| | | | |
| --- | --- | --- | --- |
| Language | NBHOOD | FSA | CITY |
| Dominant Language #1 | English 84.34% | English 78.48% | English 80.87% |
| Dominant Language #2 | Portuguese 5.37% | Spanish 3.39% | Other Languages 2.36% |
| Dominant Language #3 | French 1.79% | Other Languages 2.51% | Spanish 2.08% |
| Dominant Language #4 | Spanish 1.79% | Portuguese 2.42% | Arabic 1.71% |
| Dominant Language #5 | Polish 1.57% | Polish 2.35% | Multiple Languages 1.44% |
| | | | |
| --- | --- | --- | --- |
| Immigration Status | NBHOOD | FSA | CITY |
| Immigrant Population | 18.34% | 19.52% | 18.31% |
| Non-immigrant Population | 81.66% | 80.48% | 81.69% |
Community Services – Crouch Library & Resource Centre, Coffee house and 2 Senior Centres